REMOVALS IN PERTH OFFICE AND FURNITURE SPECIALISTS
WELCOME TO OUR WEBSITE!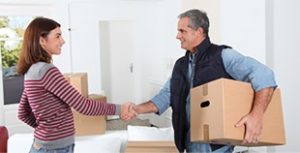 Jims Removals is a Perth-based business with a passion for excellence, specializing in arranging for you a hassle-free and worry-free removal experience.  We have been in the business for many years, with a track record for reliability and top customer service.  We provide a full, start to finish removal service for home or business moving, and we take special care to work with our clients to reduce the business down time or other inconveniences that naturally accompany a change in location.
To be sure, going through a location transition for a business, as well as a family moving into a new home, can be an exciting time, but it is never easy, nor is it convenient.  So often it happens that things which are seemingly simple become a challenge half-way through the project, and it is very easy to feel overwhelmed by the complexity of the process.  That is when it is most helpful to be working with people like us, who have been in the business for many years, and who have had a lot of experience in dealing with problems along the way.  That is where our expertise is most needed.
Holistic planning and robust preparation are the foundation for a successful move.  Where this planning is most important is with specialized office equipment or industrial machines, and even more of a challenge sometimes is the effort and care that must be taken to move antique furniture and precious family pieces that have been passed through generations, often being a little rickety and sensitive to moving.  We understand our customers put great trust in our services and our ability to handle their furniture treasures.  While it is never an easy task, we move large, fragile, or difficult furnishings all the time, and our team is highly skilled in planning and executing a move to ensure these pieces – and all your valuable items – are handled with precision and care.
Jim's Removals has been serving the Perth area for many years.  For us to stay in business, we must offer our customers top quality service at competitive rates.  That remains our commitment to you, and we invite you to give us a call to find out more about our range of services and quotes to guide you in your choice of removal services.
Our range of services include pre-removal advice and recommendations, furniture organization, removal insurance for valuables, all with friendly and personable service in managing the process and answering your questions as they arise.  Our team of removalists are well-trained in packaging and transport methods, and are not afraid of complex moving requirements.  Even more, we thrive on the opportunity to meet your highest expectations, and look forward to working with you to perform a smooth and convenient removal to your new address.
Not all removalists are the same, and there are many out there with a van and strong arms who advertise removal services.  We set ourselves apart from the rest with the capability to offer much more than just a furniture pick-up and drop-off.
WHAT WE PROMISE?
Options and choices: as stated above, we have a broad range of services which we can offer, from planning to insurance, and everything around it. Most importantly, we know the business well, and stand ready to use this knowledge and experience to help you decide what you need and how your project can be best-fulfilled. From start to finish, no job is too small and, if it is too big for us, we'll let you know (and we're pretty sure nobody else could do it either).
Breakdown and assembly: we know you can handle the Ikea furniture, but most of our customers call us because they have furniture or equipment which is a little more complex than that. Once again, our years of experience come into play here, with skilled removalists on our team, we are well-experienced in breaking furnishings down to their easiest-to-move components, and then reassembling them in the place that you choose. Of course, if you would like, we can take care of the Ikea furniture as well.
Protection and security: your furnishings and equipment are highly valuable to you, and we treat everything with utmost care. While not all items require the same level of protection as the Crown Jewels, we have systems and processes in place to ensure that your valuables are safe and secure, and that your removal activity remains as private and discrete as possible.
Efficiency and convenience: of particular importance to businesses, having a fast and convenient removal is important to you, your employees, your customers, and your bottom line. Every down day adds to business costs, most critically in the form of lost revenue. We work with business owners very closely to ensure that business down time is held to a minimum, and ideally, reduced completely through a weekend and, in some cases, even an overnight transfer. We have done some big projects in the past overcoming major logistical challenges to ensure that our customers can keep their business up and running for normal operations, while their customers might not even notice there was a change of location.
Dependability and safety: as always, safety in a removal operation is of utmost importance, not only for the team of people doing all the heavy lifting, but for those around, our customer, and people in the vicinity. We take special care to ensure that the moving operation is safe and reliable, and that includes using machinery that is dependable and well maintained. Safety is not the only concern here, because when there is an accident or a problem, then delays can creep into the process. For us, safety is absolutely necessary for a dependable and reliable operation.
We thank you for taking the time to read our website, and welcome to browse through our testimonials, removalist blog, and other pages on the site. Most of all, we look forward to your call or message, and we look forward to working with you on your next change of location.
TESTIMONIALS
Hello Jon,
With regards to our move with your company on Thursday 4th October.
Yesterday two of your gentlemen helped us move home from 17 Bailey Street Trigg to Karrinyup. I would like to say what fabulous fellows they were for the whole (long) day. They were so helpful and enthusiastic as well as polite even though our move turned out to be a very challenging one and took about 11 or 12 hours. John and Daniel worked so hard and never complained; they worked like real trojans.
Please pass on our sincere thanks to John and Daniel, we were really grateful for their help.
Kind Regards;
Karen and Gerry Nolan
Hi Jon,
Just wanted to quickly say thank you to you and the boys who helped with the move on Friday. They were fantastic, good natured and worked hard, quickly and safely. All of you stuff was transported without damage or breakage and in a timely fashion, can't really ask for much more than that.
I would not hesitate to recommend Jim's to anyone that asks me.
Cheers
David